We are Strider.
Your guide to navigating the realm of online marketing.
Who we are.
Strider was founded in 2008 by Ryan & Janis Freeman, following 14 years of freelance online marketing for a fantastic and diverse set of clients. Strider was created with this mandate: To be the friend, guide, and protector for organizations who don't have experienced in-house staff to handle their internet-related projects. Our job is to get the right people (customers/visitors) to the right place (your website), and have them do the right thing (purchase/contact you/subscribe).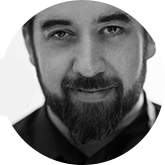 ---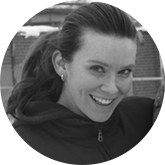 ---
---
And a whole team of PPC, SEO, ecommerce, and web design specialists ready to support you with our professional service and expertise.
Experience
Each member of the Strider team brings unique skills and years of expertise to help our clients with their specific needs. We have worked with all the major website platforms and ecommerce systems, and can offer recommendations based on the best fit for your project.
Strategy
Having a website and a Facebook page is not enough. You need to know how to use them to best achieve specific goals. What social platforms are most likely to reach your audience? What website content will help you rank better and convert more leads? You need a plan in order to be successful.
Leading Edge
We do tend to geek a bit over the latest advances in marketing and web technology, but that doesn't mean that each new thing is a fit for every client. You can rest assured that your project will involve all the most relevant new technologies in a manner that is appropriate for your goals.
Marketing
We believe that marketing is simply the act of helping to direct and kindle the conversation about your brand. People will form conclusions about your brand with or without you, so let us help you to shape the conversation around your strengths and priorities.
1 Understanding you and your goals is our first priority. We can't work with you unless we have a shared vision. We want to know about your business, your industry, and what makes you special.
---
2 Our team executes your customized strategy, in conjunction with your in-house team (if applicable), in order to bring more people to your website and give them the right impression of your organization. We get the right people to your website, performing the right actions, leading to the right outcomes for your business.
---
3 Marketing is useless without reporting to prove its effectiveness. Online marketing is remarkably trackable, and we are happy to report regularly to you about the key metrics and insights related to your campaign.