Welcome florists of the Great Lakes Floral Association!
Strider is proud to be a longtime supporter of GLFA, and we have a few special perks for you, starting with a free evaluation and report on the online health of your flower shop.
Get Your Free Florist Online Health Report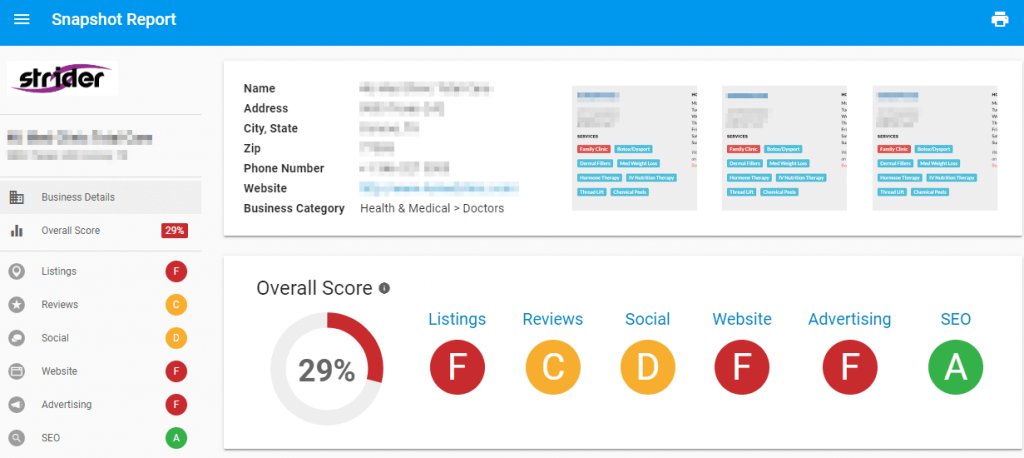 Wondering how you can improve your online presence? Curious how you stack up against your competition?
Try our new free business snapshot!
You will receive:
Overall score showing the strength of your online presence
Local listings quality and accuracy review
Online review rating and quantity, and competitor comparison
Social media report and competitor comparison
Website rating
Advertising effectiveness report
SEO performance review
Bonus: Online Performance Centre Access
Our online marketing dashboard gives you access to free updated reports on key business success metrics, listings, and online ad performance. Our library of online marketing guides will help you with key marketing activities!